Nathalie Bauters Named Head of Communications at BMW Manufacturing.
Spartanburg, S.C.  BMW Manufacturing announced today that Nathalie Bauters, Head of Corporate Communications and Public Affairs for BMW Group France, will become the new Head of Communications at BMW Manufacturing. Bauters will replace Sky Foster who will retire later this year.
"During her 13 years with the BMW Group, Nathalie has gained a wealth of experience in international communications," said Adam Sykes, vice president of Government Affairs and Corporate Communications for the Americas. "She knows the company well, and her skills with corporate communications and engagement with multiple stakeholders will be highly valued as we continue to promote BMW's largest plant in the world to our internal and external audiences."

Bauters joined BMW Group of North America in 2008 as manager of MINI Communications and will celebrate 13 years with the company this year. She started her career in the automotive industry in 1996 at Chrysler Europe LLC in Brussels. Six years later, she went on to represent the Chrysler, Jeep, and Dodge brands in the global sales and marketing division at DaimlerChrysler, which is known today as Stellantis.

Most recently, Bauters served as Head of Communications and Public Affairs for BMW Group in the Netherlands and in France, where she worked on the development of the company's reputation, both at brand and corporate level, addressing the media, dealers, consumers, and employees. She has both Belgian and American nationalities.

Bauters succeeds Sky Foster, who is retiring after more than 28 years at BMW Manufacturing. Foster was the fifth associate hired at the South Carolina plant in 1993 and served as part of the start-up team recruiting associates. She spent her first two decades at BMW in Human Resources, holding several roles managing Compensation and Working Structures, Benefits and Strategic Planning, Talent Acquisition, and Training and Recruitment. She became department manager for BMW Corporate Communications in 2012.
BMW Group Plant Spartanburg is the largest BMW Group plant in the world, producing about 1,500 vehicles each day. The South Carolina factory exports more than two-thirds of its models to 125 global markets. For seven consecutive years, it has been the largest exporter by value in the United States. The model portfolio includes five top-selling BMW X models, four Motorsport X models, and two plug-in hybrid electric X models. The factory has a production capacity of up to 450,000 vehicles and employs more than 11,000 people.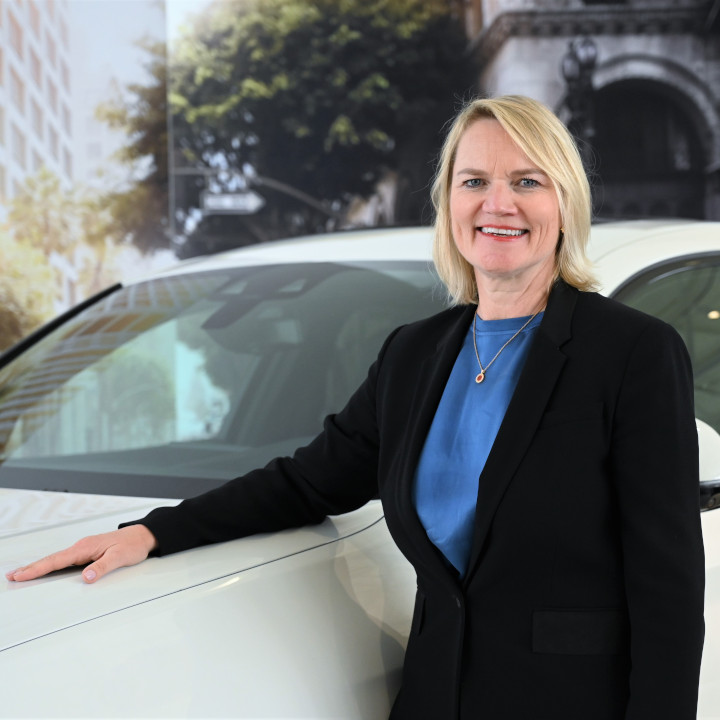 Nathalie Bauters.
Head of Communications, BMW Manufacturing